Aug

14
Tags
Related Posts
Share This
Our Blood is Green
What's the first thing that comes to your mind when you hear the word "Pakistan" ?
Do you see statistics? Quotes from a newspaper or a magazine? Perhaps a line or two from Wikipedia?
Everyone has a unique way of looking at things. Where one person has a vivid memory of a flag raising ceremony they attended when they were six, someone else might remember running from one corner of the roof to the other, trying to get all of those winking blinking lights fixed just so. Still others will remember participating in a 14th of August ceremony at their school, sometime back in the good old days of elementary.
Me? I remember something my dad said as we drove home from the airport one day.
We'd just gotten back from Saudia, after performing Umrah. After weeks of staring at the sand, I couldn't help but blink at my surroundings.
"You look shocked," he nudged me, "what's up?"
"It's so… green." It was.
He laughed. "It's beautiful, isn't it? It's ours." Patting my shoulder, he looked out of the car. "Green is our color, Noor. It's Pakistan."
"Green is the color of life little one."
Green.
What is Green?
The grass is green- the same grass that grows above the graves of our dead. Over the graves of the unknown, unsung heroes that have given their lives for Pakistan, over and over and over as they defended her from air and land and sea. I often think that it is their spirits that gives that life to that grass because it grows taller and greener than I have ever seen.
Green.
What is Green?
The moss is green. The same that covers hard, jagged stones that would have hurt younger, bare feet otherwise.
Green.
What is Green?
The Ivy is green. The ivy that grows higher and higher, unyielding as it grows. The height of the walls does not cause it to falter, to stop, to fail. It will keep rising, growing taller and stronger until it has risen to the top of the structure. Until it has overcome all that stands in its way. Like the ivy, so are our dreams. We grow and so do our hopes, our aspirations, with a history of a culture so rich and diverse that it fuels our imagination as we reach forward for more.
Green.
What is Green?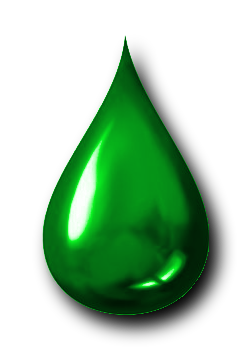 The trees are green. The forests too: The grass at their base, surrounding them -uniting them. The ivy growing around them – protecting them. And at the very top, the leaves that cover the bare branches. They stand united and create the shade that would ease the weariest and most hardened of travelers. They are the beginning and the end of it all. They are the reason. They are the cause. We are like those trees, rooted down by the efforts and labor of our forefathers, supported by our parents who are striving and working for us and our dreams. Like the branches, we spread and reach higher and higher, our rich history, like the ivy, supporting us and keeping us in place as we reach for the stars.
Green.
What is Green?
Our blood is green. It's why we are who we are: the land of the pure, the brave, the forever young.
It's why we stand to attention, like the young children we once were, every time we hear the familiar strains of "Pak sar zameen…". It's why we know, deep in our hearts, that it's really not alright if we've forgotten the words.
It's why we stop, in the pouring rain in the middle of the night, to help someone whose car's broken down. Something, my grandfather insists he's never seen anyone do anywhere else in the world.
It's why we beg for a green plastic flag, or a green brooch or pin with the familiar crescent and star, even as our parents laugh and mumble something about us being "…too old for this…"
It's why we waited till the most ungodly hours to catch a glimpse of the familiar crescent on the green and white being paraded across the Olympic Stadium.
It's why, even as our enemies attack us from outside and try to corrupt us from within, I'm strangely calm. Because I know that we will endure to rise above this. We are life itself. Our blood is green.
There really is no better way to describe it. Is there?